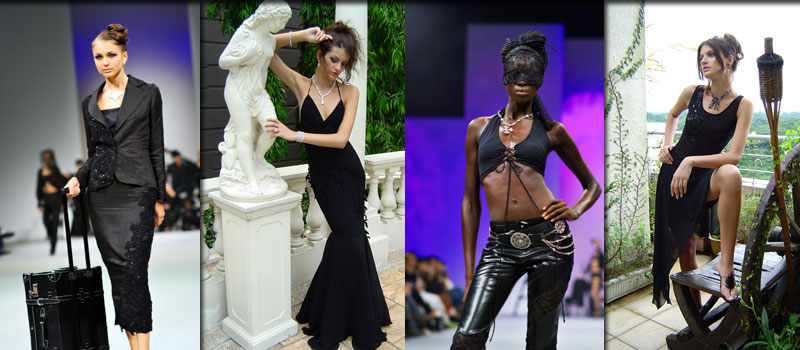 The versatile PERFECT in BLACK™ collections take one from the boardroom to the ballroom.
Be it relaxed sporty-chic casual wear; sharp formal co-ordinates that spell an understated cool; skin-bearing sexy clubbing togs, sophisticated debonair cocktail pieces or alluring, glamorous evening gowns, these perennial styles evoke a luxurious radiance, with elegance and sensuality pervading through the thrilling mysterious darkness of these creations.
Each design effortlessly lends a modernistic yet classic appeal for any occasion, day or night.