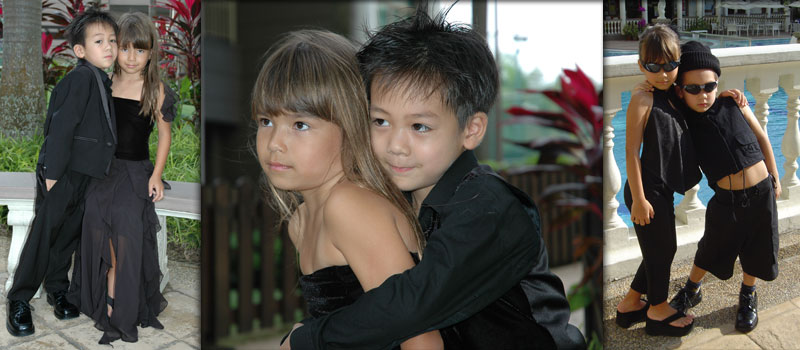 Kids in Black is the little grown-ups' version of the PERFECT in BLACK™'s Ladies and Men's lines.
The smart and suave tiny tuxes, cummerbunds and satin bows, as well as the irresistibly charming little gowns and dresses are undeniably scene-stealers and are sure to make any fashionista parents swell with pride.
Coordinate the little tots' togs with the grown-up pieces for a show-stopping family night out together.